In 1963 The Group went to the top of the New York Times bestseller list for fiction with a bullet and remained there for almost two years. A sharply written comic novel about eight Vassar graduates and their lives in New York and beyond, the novel addressed taboo subjects like extramarital affairs, premarital sex, homosexuality, contraception, abortion, and psychoanalysis with insight and irony. The New York Times praised McCarthy's work for its "miraculous precision" and "believable clarity" in portraying Manhattan Bohemia, while Time Magazine noted that "for the first time, highbrow readers who have long acknowledged an athletic and logical brain will meet those who prefer the fictional products of female temperament."
The Group was McCarthy's most popular novel and provoked a storm of controversy. Vassar College, incensed at the book's explicit sexual content, lobbied to have McCarthy's degree revoked, a fact not mentioned in their centenary tribute, unsurprisingly. Some of McCarthy's former student friends were none too pleased either, as they saw in the characters thinly veiled caricatures of themselves
"I'm afraid I'm not sufficiently inhibited about the things that other women are inhibited about," McCarthy once said. "They feel that you've given away trade secrets."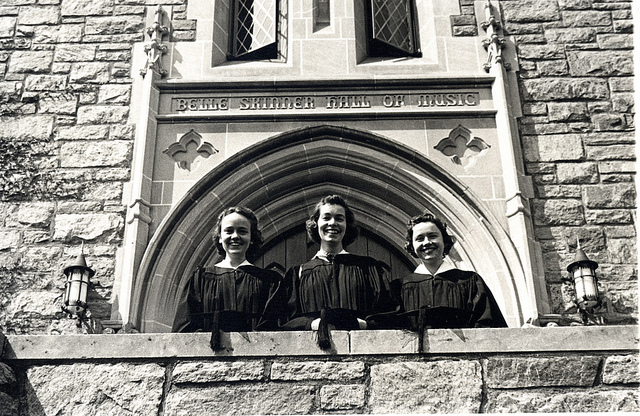 More Vassar graduates